2017 HCC Summer Internship Application now OPEN!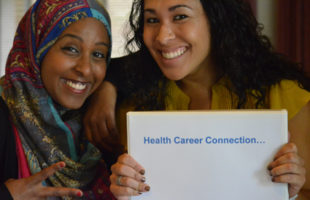 October 15, 2016
Health Career Connection (HCC) is excited to announce the  opening of our appliCation for the 2017 Summer Internship Program! HCC paid summer internships are available for college students and recent graduates.
If you are interested in a career in the health field this is an excellent opportunity for you to gain experience and mentorship in  public health, health administration/management, health policy/advocacy, and community health.
HCC interns are placed full-time with organizations such as hospitals, health systems, health policy institutes, health departments, community health centers, community-based organizations, and non-profits to work on a meaningful project. Interns gain concrete, marketable skills, and knowledge of the health field. Interns are also provided with leadership training and professional development. Interns come away with in-demand skills, concrete life and career plans, connection to top graduate schools, mentors, and a network of supportive peers to help them throughout their journey.
The application period is open now and closes on December 7, 2016. All majors are welcome as long as you have a demonstrated interest in pursuing a career in health. Students from diverse or disadvantaged backgrounds are strongly encouraged to apply! Visit the Health Career Connection website for more information. 
To learn more about the HCC Summer Internship Program, our application process, and meet and ask questions of staff, please join us for an upcoming webinar! Please click one of the links below to register.
Don't delay—start your application early! Applications will be read as they are received. If you are a student, we look forward to receiving your application. We greatly appreciate you sharing this information with your student network. If you have any questions or would like additional information or materials, please email us at info@healthcareers.org.
Thank you,
HCC Team