Over the past 27 years, over 3,000 students have participated in our Summer Internship Program. HCC has grown exponentially in recent years and now places over 350 interns per year throughout our 10 regions.
Students discover and realize their authentic health careers.
Over 95% of HCC interns report that HCC had a profound influence on their career and educational choices and opportunities.
75% of alumni who graduated from college 3 or more years ago are in graduate school or completed a graduate program.
Inspired Interns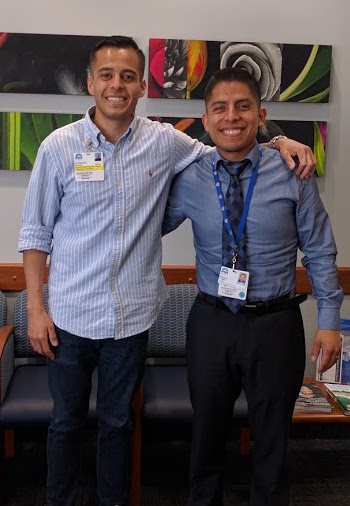 Christopher Gonzalez, HCC '16
The Face and Future of Medicine
As medicine and healthcare evolves, the experience and education of future physicians must also evolve. On this journey to a career in medicine, Christopher Gonzalez, a biochem student at UCLA , uncovered his passion for community health and cemented his commitment to impact health outcomes through policy change.
Through his HCC internship placement at Presbyterian Intercommunity Hospital (PIH) in Southern California, Christopher had the opportunity to contribute to PIH's programs addressing social determinants of health by improving health literacy resources and policy as part of their Healthy Los Nietos Program.
Watch Christopher's and other intern videos about their HCC Experience here.
Empowered Alumni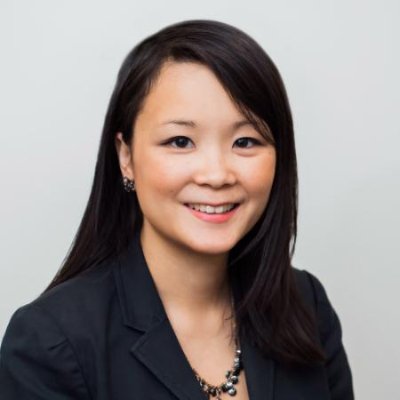 Danielle Le Hals, MPH, HCC '05
HCC Internship: Boston Public Health Commission
College: BS, Biology, Massachusetts Institute of Technology
Graduate School: MPH, Health Policy and Management, UC Berkeley
Current Employment: Executive Director, Dept. of Radiation Oncology, Massachusetts General Hospital 
Reflecting on her HCC internship, Danielle credits the graduate school and career preparation, mentorship, and network she gained through HCC for helping her successfully navigating and launching her career in healthcare management.  The running thread of her story, like so many HCC alumni, is that connections empower!
Read more about Danielle and other HCC alumni spotlights here.
Partners access a talented pool of diverse students, professionals and leaders.
70% of HCC Host organizations offer a full time position to their intern.
95% of preceptors say hosting an HCC intern is a good return on investment.
100% of preceptors were satisfied with their intern's contribution.
Alumni fill more senior and competitive positions through HCC's alumni network, at leading organizations across the country.
Kaiser Permanente
Triage Consulting
Robert Wood Johnson Foundation
Blue Shield of California
COPE Health Solutions
California Health Care Foundation
Montefiore Medical Center
Brigham and Women's Hospital
La Maestra Community Health Center
Mass General Hospital
Berkeley Youth Alternatives
Partners Health Care systems
UCSF Medical Center
UCSF Benioff Children's Hospital
Insure the Uninsured Project
Newton-Wellesley Hospital
Pacific Business Group on Health
Office of California Congressman Raul Ruiz, MD
Many others attend top graduate and professional school:





Communities benefit from the skill, knowledge, and dedication of home grown, value driven servants and leaders.
HCC's growing [3000 and counting] alumni network is filling our health workforce gap as diverse, capable, and value driven health professionals, advocates, and leaders capable of solving our complex health challenges
95% of alumni are students of color.
67% came from educationally or economically disadvantaged backgrounds.
70% work in, or does work that impacts, underserved communities
59% currently work, or plan to work, in a primary care setting
In 2013 Co-Founder and President Jeff Oxendine was awarded the James Irvine Foundation Leadership Award for advancing innovative, effective solutions to strengthen health workforce and to expand opportunity for youth from disadvantaged backgrounds to launch rewarding careers.