Elyssa Kotzen, MPH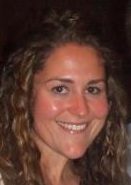 HCC is absolutely worthwhile – HCC employs the highest caliber of interns using an extensive selection process. Because the HCC program is so selective, Partners would be missing out on great talent if they do not sponsor HCC interns.
Education
Brandeis University, BA, Health, Science, and Society, Policy
Brandeis University, BA, Business
Boston University, MPH, Health Policy and Management
Current Employment
Manager, Disease Center Operations; Medical Oncology at Dana-Farber Cancer Institute
Nominated for the 2009 Excellence in Management DFCI Award
Top enjoyment of HCC
Spending the summer with Partners and building her professional network
Gaining exposure to a variety of experiences that one may not otherwise experience in a lifetime of work
Appreciating the outstanding mentorship of Claire Sullivan at MGH Ambulatory, who gave her excellent experiences and opportunities to excel
Long term benefits of HCC
Confidence and desire to overcome any challenges in the workplace
Environment necessary to learn essential teamwork skills
Early exposure to working in world-class institutions
Top 3 benefits HCC interns offer to Host Organization partners
An outside perspective and a fresh look at systems/processes/procedures
Reliable and eager interns will do just about anything for an enriching experience
Longevity within the partner's organization – "Ideally HCC interns would come full circle as I did – complete an internship, graduate, pursue higher education, and return to the partner's affiliated organization as an employee."
HCC – A worthwhile investment?
"YES YES YES. It is absolutely worthwhile – HCC employs the highest caliber of interns using an extensive selection process. Because the HCC program is so selective, Host Organization partners would be missing out on great talent if they do not sponsor HCC interns."